Deana Parish and Debbie Kaitschuck are more than just a pair of look-alike coaches. They have been in the sport together since the age of 12 as competitive athletes experiencing both national and international competition.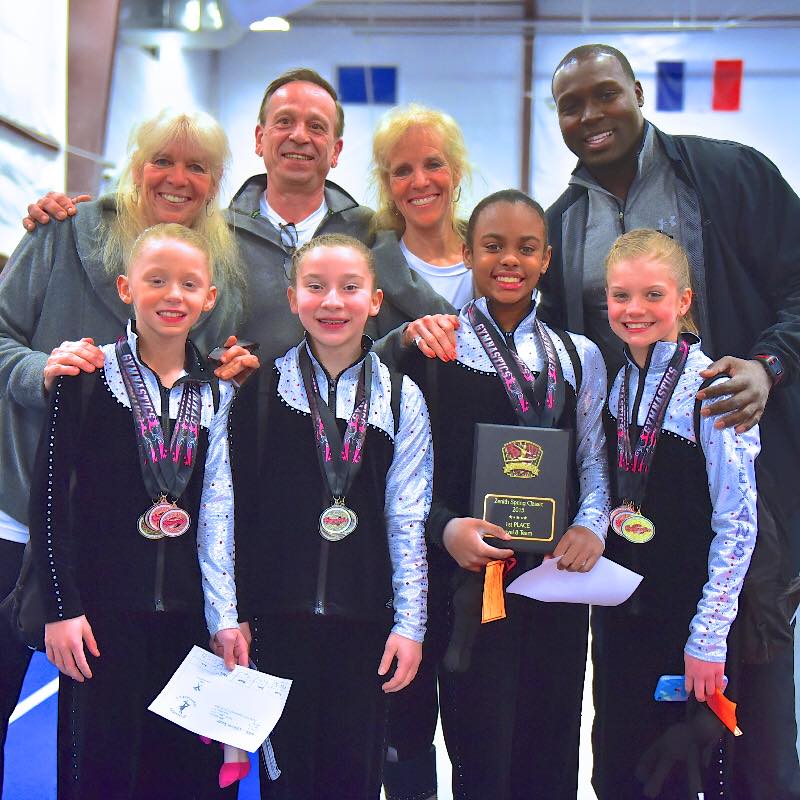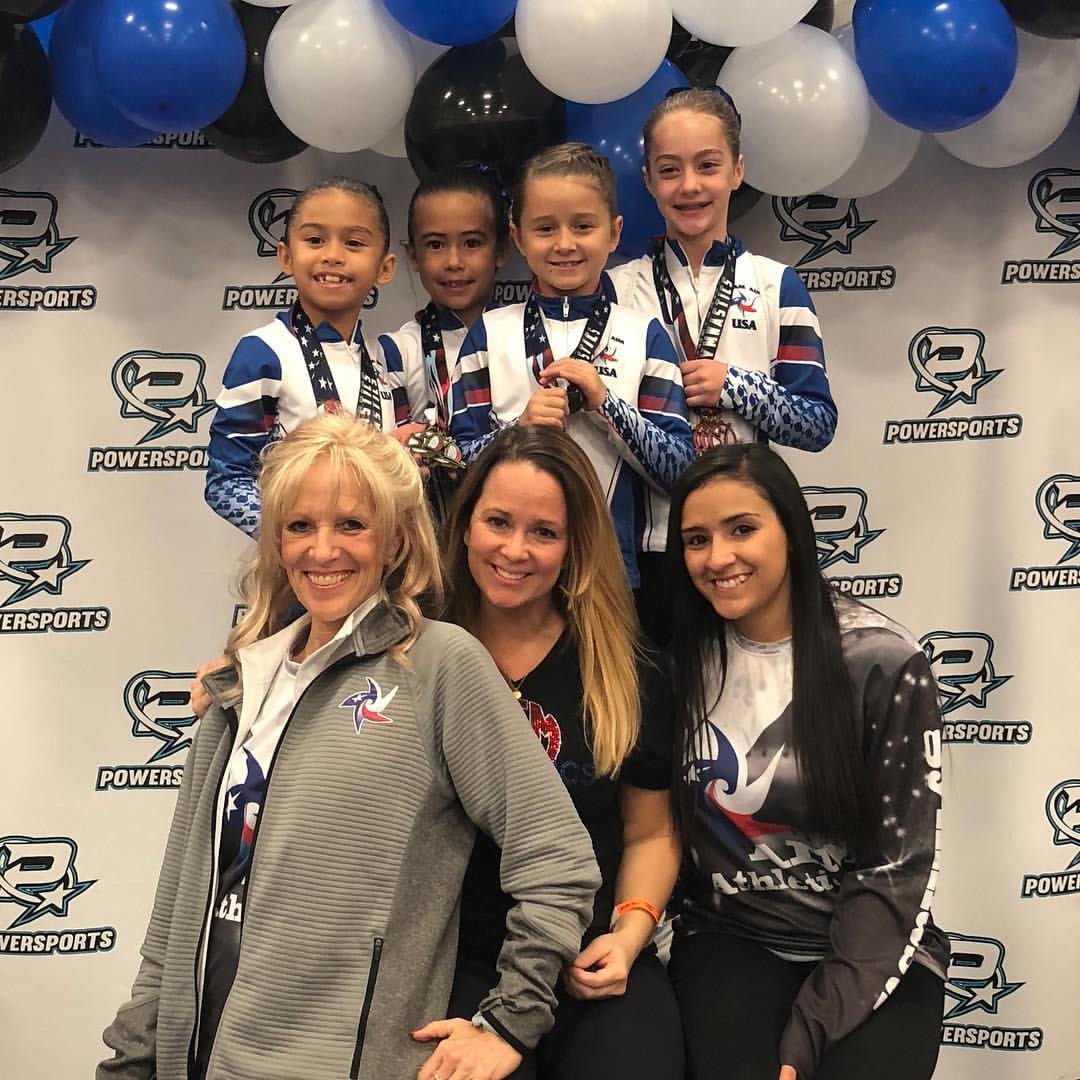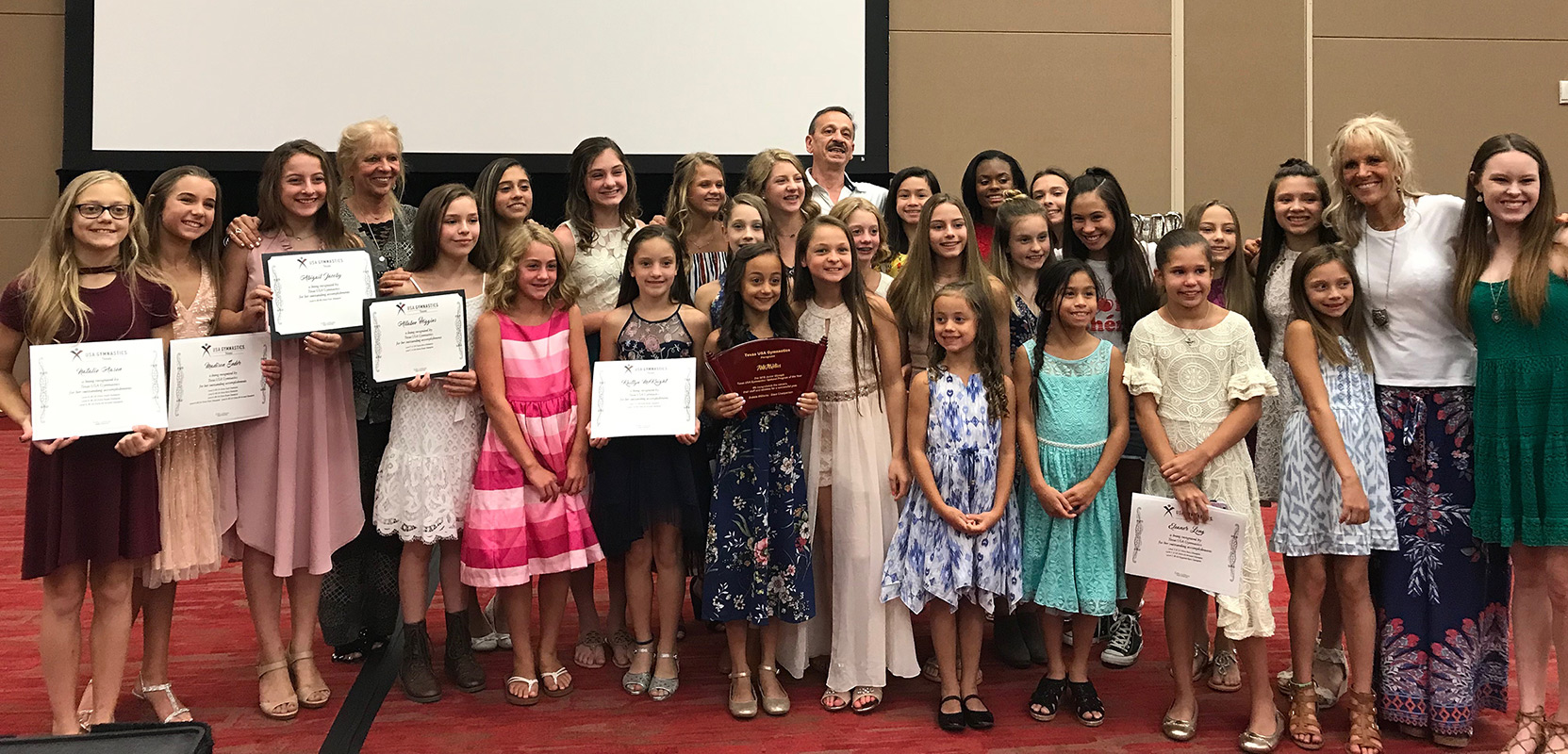 AIM Athletics received the 2018 Gym of the Year Award at the gymnastics state awards banquet in Dallas, Texas!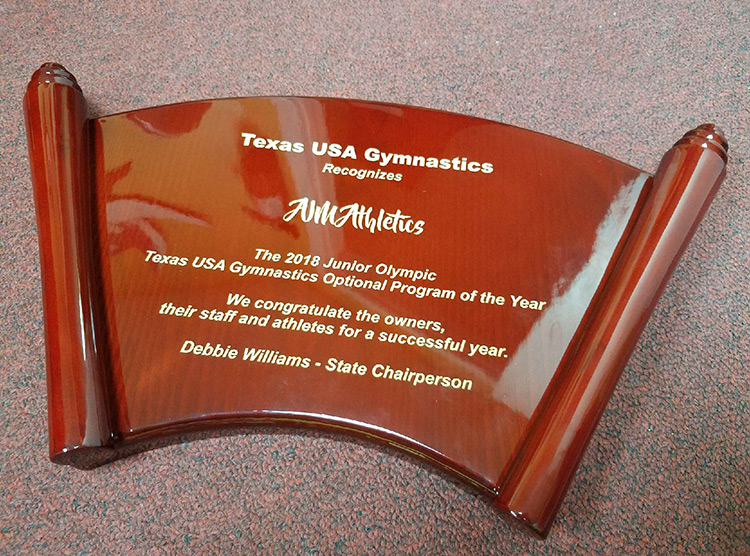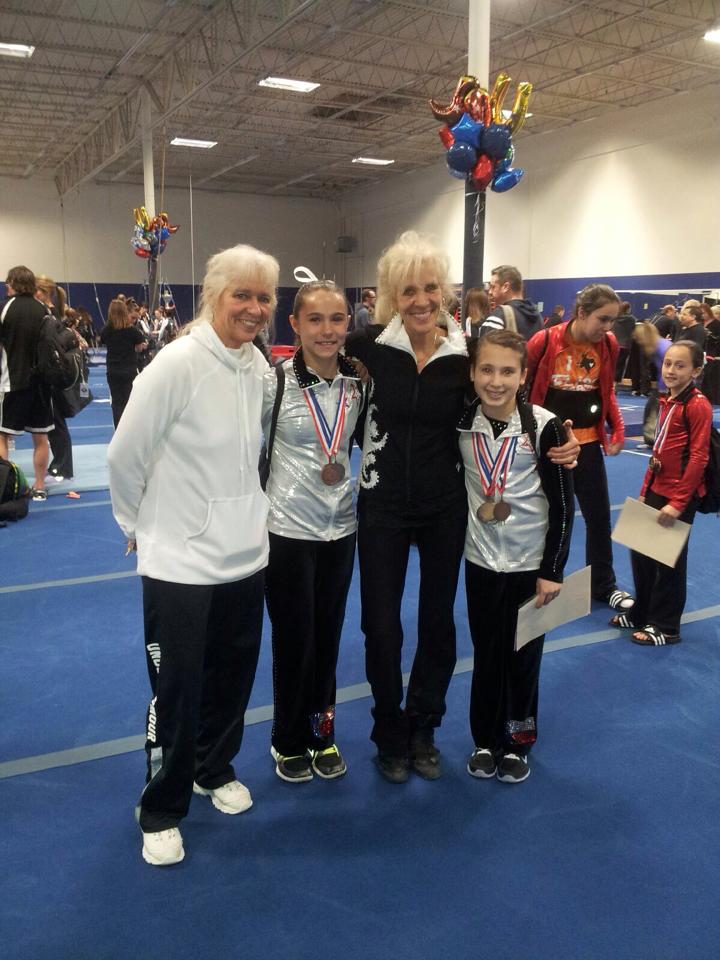 GOAL: PASSION WITH A PURPOSE
Along with Donna, their younger sister, they were among 15 athletes from across the US that were exclusively selected to train in a first of its kind live-in camp to train with the Olympic coach and staff. They completed their competitive careers as full scholarship athletes at power-house Clarion State College under the tutelage of the Canadian Olympic coach. They won two national collegiate titles in 1976-77. Deana, Debbie and little sister, Donna (1976 Olympic trails finalist), are still the only three sisters to be All-American athletes and members of the same national championship team.
Upon graduation, Deana and Debbie became co-head coaches for the gymnastics team at Oral Roberts University in Tulsa, Oklahoma. In 1981-82, they were jointly recognized as the collegiate outstanding coach of the year for coaching ORU to the 10th place national ranking in their 5-year tenure. In their 35 years of coaching they started with their own gymnastics club in Tulsa, Oklahoma competing as the Gym Queens prior to moving to Houston in 1987. The twins turned down offers to work for Karolyi's elite coaching program and set their sights to make a name for themselves. Debbie took a position with a local Houston gymnastics club, and Deana soon followed, where they established themselves and their team as a premier in Houston and the United States.
They have coached numerous state championship teams at all levels and have won prestigious all-around titles at state, regional and national levels. Shortly after entering the Elite coaching ranks they were Elite national team coaches for over a decade.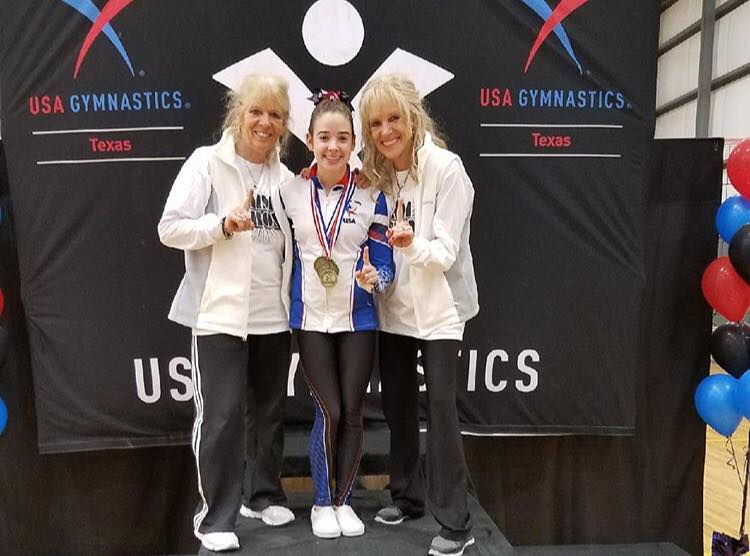 In 1991, Debbie represented the US at the head coach of the Pan-American gold medal team. She coached her athlete, Chelle Stack (1988 Olympic team member) to the gold medal on floor exercise and 2nd place all-around. In 1995, the twins trained, Andree Pickens, to the World Championship Bronze Medal Team along with Eileen Diaz of Puerto Rico where Debbie and Deana were selected by their gymnastics federation to serve as their country coaches.
In 1996, they qualified the first and only athlete from Puerto Rico, Eileen Diaz, to the 1996 Olympics in Atlanta, Georgia. Andree Pickens competed in the Olympic Trials for the US in 1996 and teammate, Monica Flammer, was the representing alternate. In 1997, they had 3 athletes among the 1st Place Pan American Invitational Team. Kendall Beck, under the coaching of the twins, qualified to the 1997 World Championship Team that competed in Switzerland. At the 1997 US Championships they placed four gymnasts on the women's senior national team, five on the junior team, and produced the all-around champion in the junior women's Marlene Stephens.
In 1997, Debbie received National Recognition by being awarded both the United States Elite Coaches Association National and International Coach of the Year, also receiving the USA Gymnastics Women's Artistic Elite Coach of the Year. In 1998, Kendall Beck, was a member of the Pacific Alliance Gold medal team. Lindsey Wong, was a member of Gold medal International Team Championship and Jr. Pan American All Around Champion. In 2001, Susan Jackson and Nina Kim, were members of the Junior Pan American Gold Medal Team that competed in San Paulo, Brazil.
In 2003, the twins formed their own business and partnership, known to many as Texans Gymnastics, where they trained their teams in several local clubs. In 2007, Deana was named Coach of the Year and has served on the Texas State Board. Recent honor was being selected as one of the choreographers for the US National Team. In 2009, Debbie was named Coach of the Year and has also served on the US Elite National coaching staff and has recently received her judging certification.
The road to success has not been an easy one. However successful, Debbie and Deana know the AIM Athletics facility – home of the Texans gymnastics team, where they provide opportunities to gain physical and psychological benefits, to have fun while developing physical fitness, coordination, strength and flexibility.
Deana and Debbie have qualified over 40 gymnasts to the Elite level and they have had over 22 National Team members to date. Among those, are such storied names as Carly Patterson (2008 Olympic champion) who qualified for her first Elite National Team under the direction of Coach Debbie Kaitschuck. Baily Key (2013 US Junior Elite champion), the youngest competitor, qualified for her first ever US Elite championships under Deana and Debbie's direction.
The twins have represented the USA in over 18 countries, over 40 International competitions and 4 consecutive American Cup competitions, bringing home 122 international medals. For over eight consecutive years Debbie and Deana had one of more athletes represented at every World Team Trials. They take great pride in having 80+ full scholarship athletes attending over 35 major universities. Many of their athletes have won Collegiate National titles and received the highest awards for Collegiate participation.
For the gymnast who is interested in competing, the opportunity exists on one of the many different teams, and handled on an individual basis.
AIM seeks to provide opportunities and programs to help each athlete grow as a total person and develop skills to better meet the challenges of a rapidly changing society.
Click here to learn more